Topic - Overspending calculation
Carry over behavior
Another type of calculation which you can use is called 'carry-over'. The way it works is that if you have a negative balance on a category, your 'To be budgeted' amount for next month will remains the same, and the negative balance will be carried over to the same category next month
There are several reasons you want to have this:
Your spending is combined with someone else and he/she will cover it later.
You need a specific reimbursement method that doesn't suit EP's builtin reimbursement mechanism
There are many other reason to use this, but if you feel like not familiar with it, it's much safer to stay with the default behavior.
Why does EP have this? One of the design goal for EP is not only to provide simplicity, but full control on how you want to tweak your budget. So if you feel like you need this, it's ready at your disposal.
Now, to turn a category to use 'carry-over' behavior, go to the home page and click the category, on the Summary panel (right side), click on the 'More' button and select overspent behavior.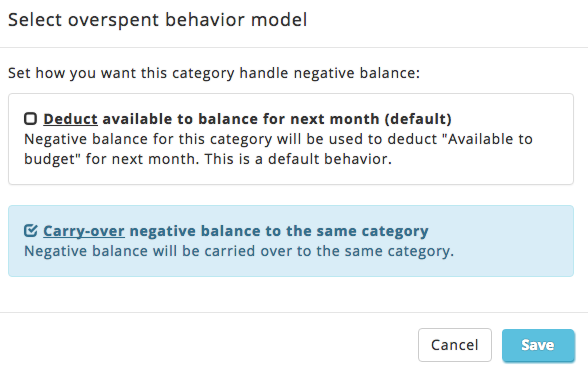 In this dialog, choose 'Carry-over' and click save. From now, all the negative balance will be carried over instead of deducted on your "To be budgeted" amount.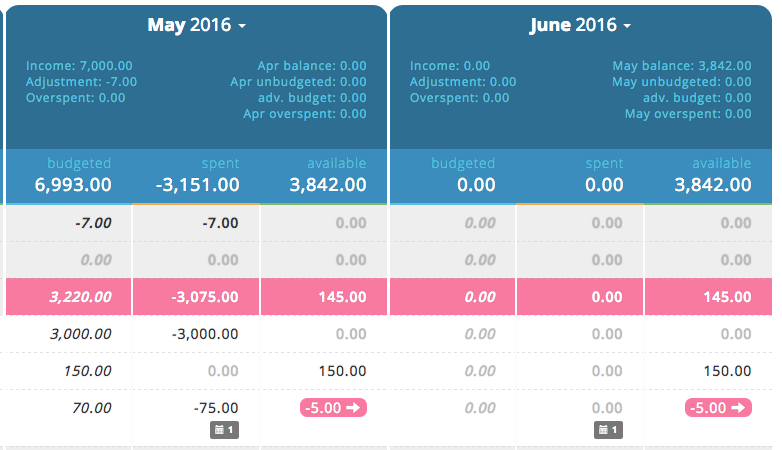 Let us know how are you using the 'carry-over' to solve your scenario!
---